Groundwater Sustainability Agency of Tehama County
Groundwater Sustainability Agency
The Tehama County Flood Control and Water Conservation District has been listed as the Exclusive Groundwater Sustainability Agency (GSA) for the following seven subbasins or the portions of those subbasins located within the County: Bowman, Red Bluff, Corning, Los Molinos, Antelope, Bend, and South Battle Creek (see GSA map) as of February 11, 2016.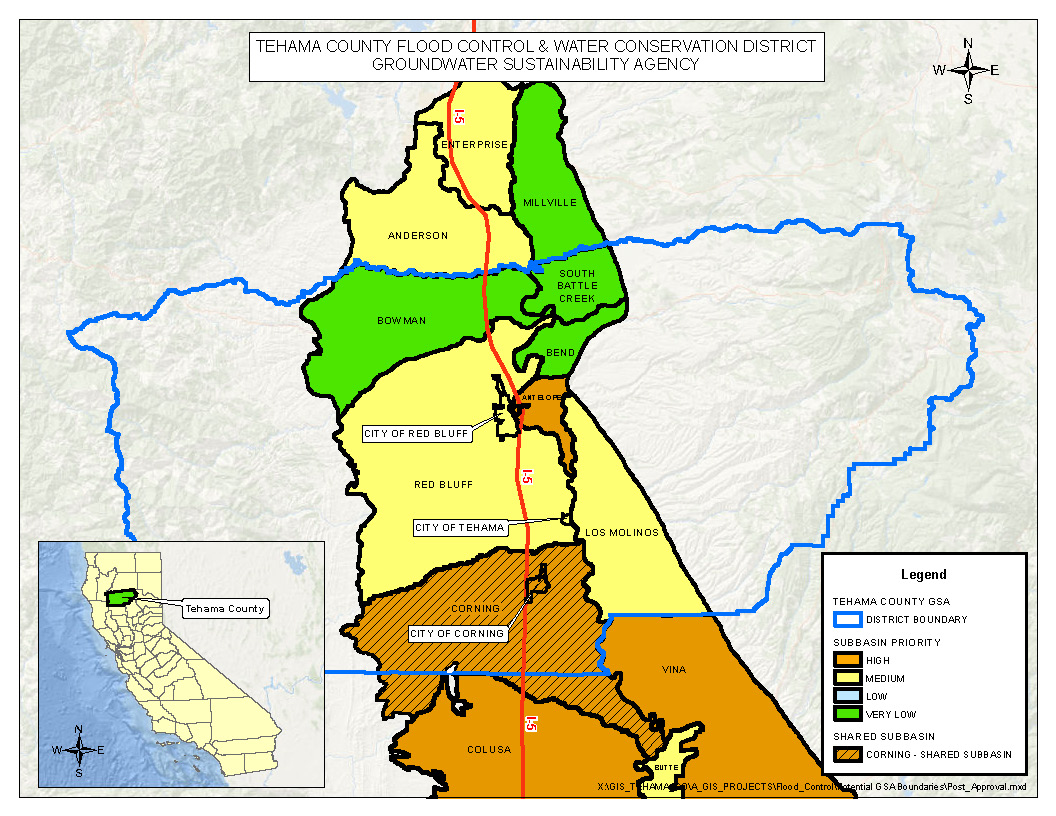 Proposed GSA Regulation Maps
On March 30, 2022 the Tehama County Groundwater Commission reviewed and accepted proposed regulations governing new and replacement agricultural and domestic wells and the appeal process developed by the Well Regulation Ad Hoc Committee.  The well depth maps presented during the meeting are linked below. 
Tehama SGMA Quarterly eNewsletter
Sign up for interested parties list